We can talk to you all day long on various points on how good we are and why you should choose us.
We believe a custom home should be an exciting and rewarding experience for you and we can provide that for you.
We have an A+ rating with the Better Business Bureau.
We are on-site daily to watch over all the details of the home building process to ensure quality and timeliness.
We give personalized service.
We get most of our business from referrals for a reason. All of our friends and family use us as their builder, and we treat all of our clients as if they are part of our family. But we thought the best way to tell you these things was to let our clients tell you for themselves.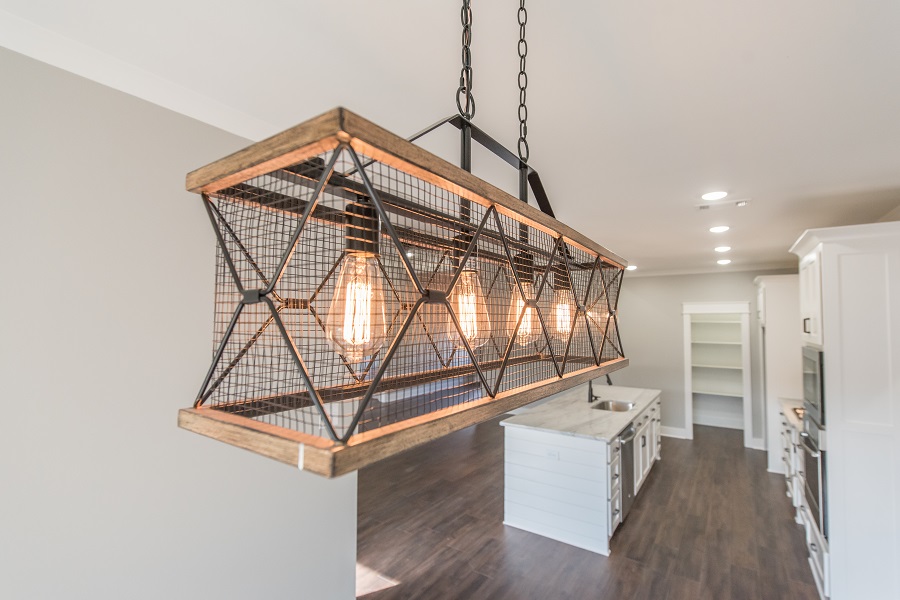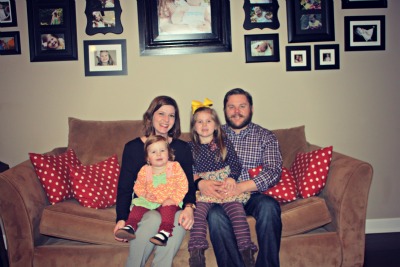 Daniel and Jennifer made the process of building a home easy and fun! Throughout the various stages of home building, we felt that they both listened to our wants and needs and made suggestions that allowed us to get the home that fit our family perfectly. Not only were they in constant communication with us throughout the build, they continued to be responsive and helpful on the back end of the sale. Their professionalism and down-to-earth disposition made us feel comfortable and provided a sense of mutual respect and friendship. We would whole-heartedly recommend Menco Construction to our family and friends and look forward to continuing our relationship with Daniel and Jennifer.
The Robinsons – Custom Home Buyer 2012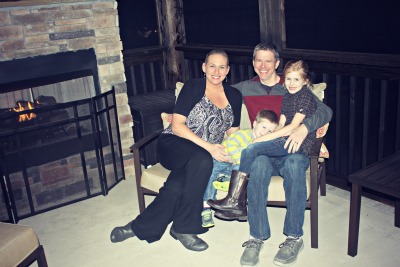 Previously we had custom built and remodeled other homes and were ready to take on "Building Our Own" but without having to manage aspects like pulling permits or finding all of our own subcontractors. 
We had the freedom to purchase on our own from any store to complete our style goal, but a great benefit of of using their Construction Consulting Plan was that we still had full access to their suppliers for volume discounts and additional varieties of finishings! They 
made the process straight-forward, easy, and fun! We stayed on our strict timeline. 
I have recommended already Menco to several family members and friends who are looking to custom build their dream homes; and will continue to do so!
The Klucher Family – New Construction Consulting 2014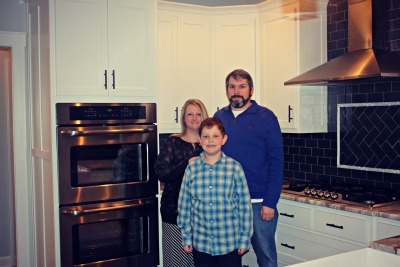 Daniel and Jennifer go above and beyond for their clients, they pay attention to even the smallest details and are committed to providing exceptional results for their clients. They have made our house building experience fun, exciting and best of all stress free. Menco construction has been outstanding throughout the entire process and I highly recommend them to anyone considering building a house.
Morris Family – Custom Home Buyer 2015
We looked at 12 houses in one day with our realtor and the house built by Menco construction was the only one that felt like "home" to us. Being a military family, we knew we would have to sell it within probably 5 years when we move and we were confident that this home would sell quickly for us. The kitchen was beautifully designed right down to the hardware. We love the wood floors throughout the open layout. The ceilings in the dining room are unique and everyone that comes over comments on it. Jennifer is amazing at picking out backsplashes and countertops. I felt like it looked like a pottery barn magazine. We loved the landscaping they put it and the flowerbeds. Daniel and Jennifer were very generous in helping us out during the one year warranty on our house when we had minor things come up. We have been very happy with our decision to use Menco Construction.
The Millers – Home Buyer 2013
"Everyone was on target"
Menco Construction was fantastic when it came to helping us remodel a tight spaced kitchen nook/screen porch area.  We are military and we move often and trying to find a great remodel company is ALWAYS daunting.  Not with this experience. Daniel had people in place everyday to help keep the project moving quickly and efficiently.  He patiently reviewed all our options and made sure we understood the full scope of what our money was covering.  Then the most amazing part was he came by our house daily to see the progress made and answer any concerns we had at that moment.  We were told 2-3 weeks and everyone was on target!  We have recommended Menco Construction several times to friends and family and will continue! Card Family –  Remodel 2013
"Definitely a blessing"
Our family was looking to relocate to the Sherwood area and we definitely a blessing when we found our home built by Menco Construction, LLC. We fell in love with our home the minute we walked in the front door of the open house! The quality of the finishes and structural components are definitely top quality, and that is an important feature of any new home purchase. Daniel & Jennifer made the buying process as painless as possible and are truly amazing people to work with professionally! They have gone out of their way to welcome us to the neighborhood and make sure we are satisfied with our home. Our family would definitely use Menco Construction, LLC. for future home purchases/building or recommend their company to our family and friends! Marchese Family – Home Buyer 2015
"Really meant a lot"
What do we love most about our home? There are honestly too many things to count. If we had to pick an absolute favorite, it would have to be the stone fireplace and cedar mantle. It really is the showpiece of the room. The gas fireplace and logs really look beyond amazing, and it's the number one component of the home which friends and family comment. What did we enjoy most about the building process? We love the fact that we were able to make so many decisions throughout the build. From the granite and hardwood floors to the light fixtures and cabinet hardware, it is truly such a dream to be able to see what you've only pictured in your mind come to fruition. Menco made each selection so much fun, and they made sure we had input all along the way. What surprised us the most? When we decided to build a custom home, we were really nervous about all the decisions that would need to be made, but Jennifer and Daniel really make the process manageable and fun! Once everything came together, it looked even better than we could've imagined. Was our timeline/budget on point? Our timeline was ahead of schedule and our budget was 100% on point. Daniel and Jennifer really know how to set a timeline/ budget and deliver! Did their availability work for us? Daniel and Jennifer were on the job site checking on the progress and assessing the work at all times. If ever we had questions or concerns, they were there for us. As first-time builders and buyers that really meant a lot to us. Ashley and Rob Rohmiller – Custom Home Buyer 2015
Menco has walked us through each step with ease and expertise.
As someone who knows nothing about building a house, I was so nervous about starting this process. After meeting with Daniel and Jennifer, my husband and I decided to leap into this project! Menco has walked us through each step with ease and expertise. Our house has been kept on schedule and is turning into our dream home. I was very anxious about picking so many details out. The day of shopping went smoothly and much easier than I anticipated. This occurred thankfully to how Jennifer had everything lined up in the best way and guiding us through the process. Menco has kept us updated since day one and has been happy to answer any of our questions. I'm so grateful for how accommodating they have been. It has felt like good friends building our dream home. The Bell Family,  Custom Home, 2016
Step by step without overwhelming us…
Jennifer and Daniel are awesome at what they do. They kept us updated and informed the whole process. As a first time homeowner, they made this process very painless and without the stress that normally comes with building a new home. They took things step by step without overwhelming us all at once. I'm so grateful for what Menco Construction has done us. Hardin family, Custom home, 2016
1 – EXCELLENT 2 – 100% Satisfied! 3 – LOVE Daniel & Jennifer! 4 – Very Professional – they follow through with what they say they are going to do! 5 – They have a great construction TEAM!
Just a few months ago my wife and I were just dreaming about owning a new home. We really had not even considered building because of all the hassles, time and expected expense that we thought it would be. Then I just happened to come across Menco's web site which lead me to their facebook page. After reading reviews and liking what I saw on their sites, I thought what the heck, I'll just send them a message about our current situation and see what they say. Long story short, Jennifer got right back with me, addressed all my issues and concerns and the next thing I know we were meeting face-to-face with her and Daniel to discuss if this would really work for us. Obviously we decided to go for it! Daniel & Jennifer held our hand the ENTIRE way and all the concerns we had about financing, designing our "custom" home, developing a blue print, making ALL the color/style decisions were ALL handled one by one in a surprisingly efficient and stress free manner! Well mostly stress free! I'm a worrier and stress over almost everything but Daniel and Jennifer always made me feel that everything was going to work out and it certainly did,… even better than we expected! I can go on and on about our exciting journey but mostly I just want to THANK the whole Menco TEAM for making this dream happen for us! Although I never met them prior to this project, it felt like we were building our home with our best friends of whom we could trust to bounce ideas off of and believe me we bounced off a lot of ideas! Now that this is over, I'm wondering who am I going to text 5-10 times everyday now?? Also worth noting is the budgeting. We told them what we wanted and they then gave us the approximate amount it would cost to build our home. We ended up almost hitting our preset budget to the penny! (Minus a few extras/upgrades that we selected outside of our budget like a metal roof & larger back porch) All the time Jennifer let us know exactly where we were and making sure we stayed on track. Bottom-line is this; If your thinking about building a home you really need to sit down and visit with Daniel and Jennifer before you go anywhere else. They know how to build a quality home for a very good price and will customize it to your needs & desires! I know my wife and I certainly thank God for Him leading us to them! We absolutely LOVE our new home and could not be happier with it! Thank you, Thank you MENCO!!! – White family, Construction Consulting, 2017
Not being one to ever provide written reviews, I am more than happy to do so for MENCO! What seems like forever ago we decided to build a home that could accommodate physical limitation requirements, and ultimately be the home we had envisioned for over 20+ years to be the "one". It began when we found property we immediately fell in love with, and knew it was the place and time. Without hesitation, we purchased the land and began our search to find the builder to bring our
vision to reality.
Unfortunately, it didn't take long that we began to question whether our dream would ever become a reality. We went through two builders, both who seemed as excited as we were in the beginning, and led us to believe they could do what we were asking. Both times led to disappointment when we were presented with contract estimates we felt were unreasonable. We had all but conceded, thinking our dream may remain just that, and we would have to succumb to the challenges, sacrifice our dream and settle on what a builder would agree to versus what we wanted. The main challenge we had encountered was the land we chose was on a hill, which would cause additional work at a price. While we did understand this, the quotes provided seemed more like an insult than justified.
I first saw MENCO's sign, where they were beginning a build on the lot next to ours with the same terrain. We decided to contact them and scheduled an appointment to hear them either validate what we had been told twice, or in hopes, tell us not to give up. We met with Daniel and Jennifer the next day, and I must say, given our previous experiences we went into it on the defense. I consider myself to have some knowledge of the building process, and in my heart, knew what we were asking was not impossible. We left the meeting with a sense of hope, which soon became an answer to a prayer. Within two months and a few meetings, we had reached an agreement, signed a contract and were breaking ground!
Now that our journey with MENCO is at an end, and we are living in our beautiful new home, we both have developed such respect for Daniel and Jennifer. We frequently comment to each other on their work ethic, communication, and ability to maintain a work life balance with their hectic schedule. Not once did we ever feel like a burden or a nuisance. If we ever were, (which I know I was; neither of them will ever admit it!) they never made us feel so. They welcomed and encouraged our being a part of the process and although our "styles" aren't the same, that never mattered as, we, the home buyers, made all design decisions. We admire what they do and feel the sky is the limit for what they want to accomplish! Without question I would recommend them to anyone in the market. Although our dream is now a reality, we feel a relationship was formed as we're sure all their clients do, and hope to remain friends in the future.
Thank you!
The Perkins' – Custom home 2017